Ladies, I felt in love with a new luxury swimwear label I came across recently – Of course I could never withhold it from you and I deeply need to tell you about it! It´s about Thalassa Boom | Resort Wear. The online shop promises shimmering bikinis, glossy monokinis and glamorous bags everywhere. I know it´s not really bikini time here in Germany – it´s pretty cold and snowy – but especially for this reason a lot of sunshine lovers travel to warm and sunny places during their winter holidays. Obviously also new swimwear is required for this, right? Or maybe a glamorous x-mas present for your bestie is still needed…?
Thalassa Boom | Resort Wear is a lifestyle brand designed to fit perfectly into a luxury lifestyle. It is intended for lounging at trendy beach clubs, sipping champagne at the bar and dancing to mellow tunes as the sun goes down. Thalassa Boom is designed for women who love to "glam it up" and enhance their beach wardrobe with lux hand-made resort wear. The woman who wears these pieces is confident and fashion forward, embracing life and craving fun! She understands that life's too short not to party in the sun!
The sexy chic beach to bar & restaurant styles easily transition from day to night and are both fashion and beach at the same time. Many pieces are also ideal to wear in every day life and easily mix and match with trending accessories.
Thalassa Boom | Resort Wear is a fuse between the popular flirty Brazilian fit and a classy European style. All swimwear contains soft lining of the most exquisite Italian fabrics. The cover-ups and Italian made handbags finish the look and make a true Fashionista of every woman who wears her designs.
Shop your favorite luxury beach accessories:
ALLIGATOR GREEN BIKINI
SNAKE SILVER MONOKINI 
METALLIC GOLD TUNIC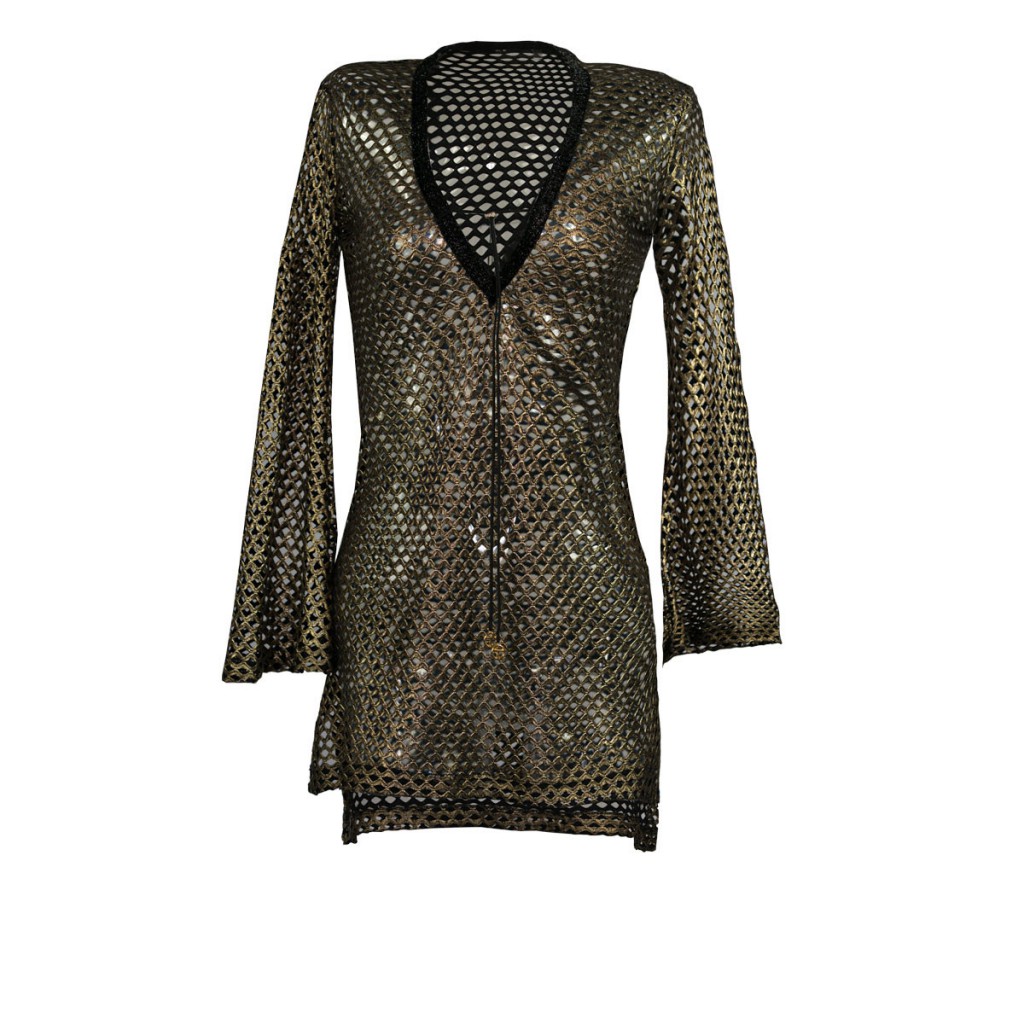 ANIMAL BLUE BIKINI
WHITE POUCH
FRINGED AND STUDDED BAG
*sponsored post in collaboration with Thalassa Boom Resort Wear