Und es geht weiter… Nach einer erholsamen Woche in Miami / Fort Lauderdale hatten wir natürlich Lust auf ein wenig Abwechslung und Aufregung. Wir hatten ohnehin geplant, während unseres USA-Aufenthaltes die Metropole New York zu besuchen, also haben wir nicht lange gefackelt und 2 Tage NYC gebucht. Mein Tipp: New York bei Nacht erkunden. Es ist nicht zu viel los, man trifft nicht auf diese anstrengenden Menschenmassen und die beleuchtete Skyline ist noch beeindruckender als tagsüber. Manhattan, die Brooklyn Bridge – alles sieht bei Nacht einfach viel schöner aus. Lag vielleicht auch daran, dass es tagsüber eher bewölkt und grau war. Natürlich haben wir den Ausblick von der 86. Etage des Empire State Building genossen.  Ich behaupte einfach mal, dass es nicht nötig ist, bis in den 102.Stock zu fahren, man kann von der Terrasse im 86.Stock ebenfalls tolle Bilder machen und einen unvergesslichen Ausblick genießen – sowohl von innen, als auch von außen.
Viel Zeit hatten wir nicht, daher konnten wir nur einige der "Places to see in NY" abklappern. Ich habe euch einige Tipps notiert, falls ihr auf Geschäftsreise in NY unterwegs seid oder aus anderen Gründen nur wenige Tage in New York verbringen könnt aber trotzdem die wichtigsten Sehenswürdigkeiten der Stadt die niemals schläft erkunden möchtet:
Places to be in NYC:
Empire State Building: Das Empire State Building gehört zu den bekanntesten Wahrzeichen der Stadt und jeder hat schon von diesem Wolkenkratzer gehört. Mit einer Höhe von 443 m gehört es zu den höchsten Gebäuden der Welt. Es ist in 102 Stockwerke unterteilt in dem über 70 Fahrstühle täglich in Betrieb sind.  Die Aussichtsplattform befindet sich im 102. Stock, in 373 m Höhe und eine weitere Terrasse befindet sich im 86. Stock (320m). Diese ist ein wenig günstiger und reicht völlig aus um die atemberaubende Skyline zu bewundern.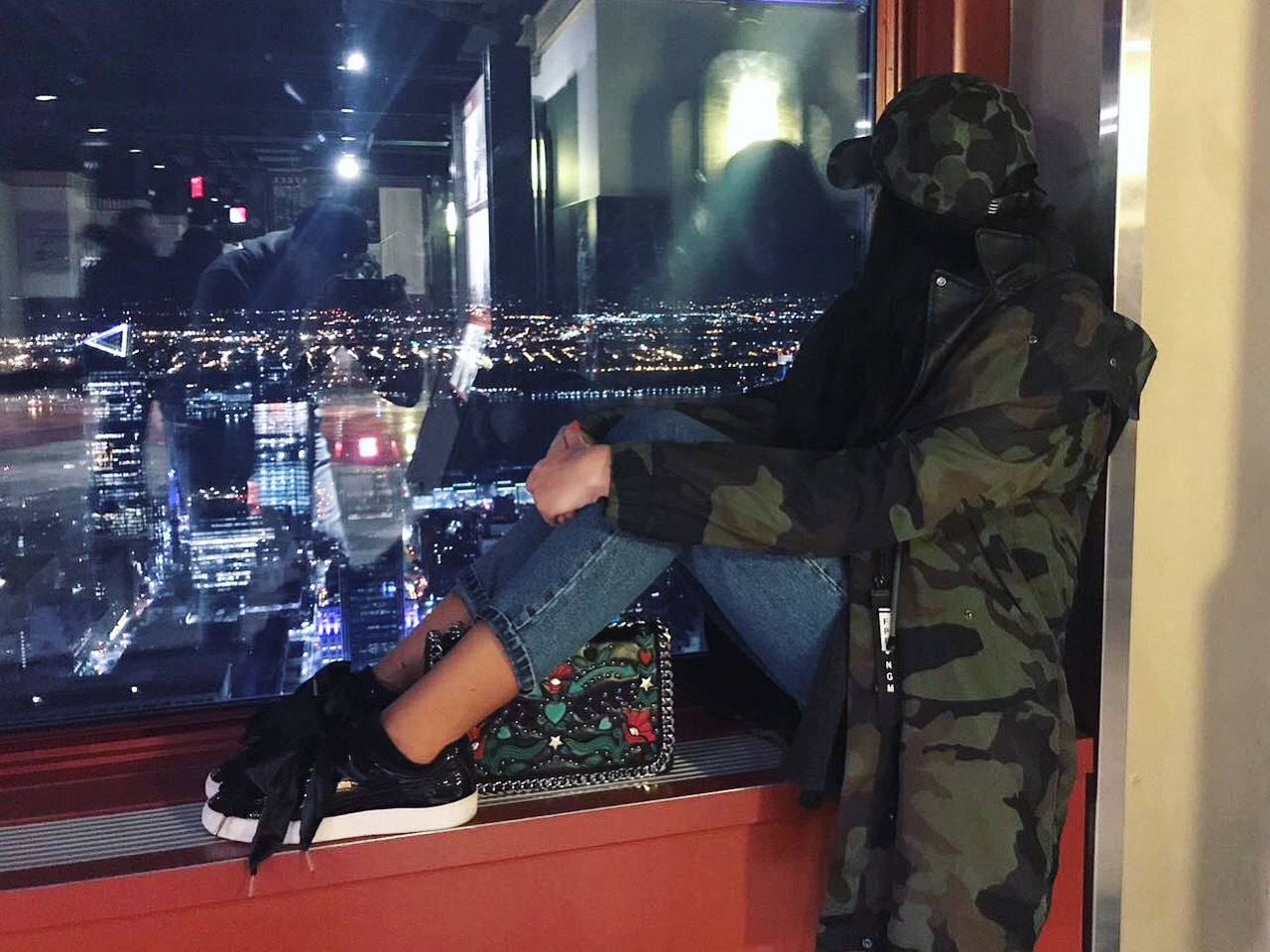 Central Park: Ein wundervoller grüner Fleck mitten in der großen Stadt. Leider waren wir selbst nicht im Central Park, trotzdem landet er auf meiner Liste ganz weit oben, da es ein toller Rückzugsort ist, egal ob man ein wenig Sport treiben, ein romantisches Picknick veranstalten oder einfach nur abschalten und ein bisschen Grün genießen möchte.
Statue of Liberty: Auch die Freiheitsstatue konnten wir aufgrund des Zeitmangels nur von Weitem betrachten. Sie ist seit 1924 Teil des Statue of Liberty National Monument und seit 1984 als Weltkulturerbe der UNESCO klassifiziert.
Brooklyn Bridge: Die Brooklyn Bridge ist ein kleines Wunderwerk der Technik. Sie wurde 1883 vollendet und war zur damaligen Zeit die längste Hängebrücke der Welt. Sie verbindet die Stadtteile Manhattan und Brooklyn. Auf dem höher gelegenen Gehweg überqueren Sie den East River und können die beeindruckende Skyline von Manhattan bewundern. Fast direkt unter der Brücke befindet sich das edle River Café in Brooklyn mit bezaubernder Aussicht. Der Anblick der Brooklyn Bridge ist bei Tage, beim Sonnenuntergang und bei Nacht spektakulär.
Times Square: Der Times Square ist das Zentrum des New Yorker Theater Districts. Der Platz mit den berühmten Leuchtreklamen liegt an der Kreuzung von Broadway und Seventh Avenue zwischen der 42nd Street und der 47th Street. Tagsüber ist er voll mit Leuten, abends bzw. nachts ist er zwar ebenfalls gut besucht aber zumindest nicht überfüllt. Ein kunterbunter Ort, sowohl von den Geschäften her als die verschiedenen Persönlichkeiten, welche sich dort tummeln betreffend. Neben unzähligen Theatern finden sich in der Gegend rund um den Times Square viele Restaurants, Fast-Food Ketten, Hotels und Firmen wie die MTV-Studios, Sony, etc. Und sogar ein Disney-Store, welcher wie die meisten Geschäfte dort bis Mitternacht geöffnet hat. Ein (nicht ganz billiges) Shopping-Paradies.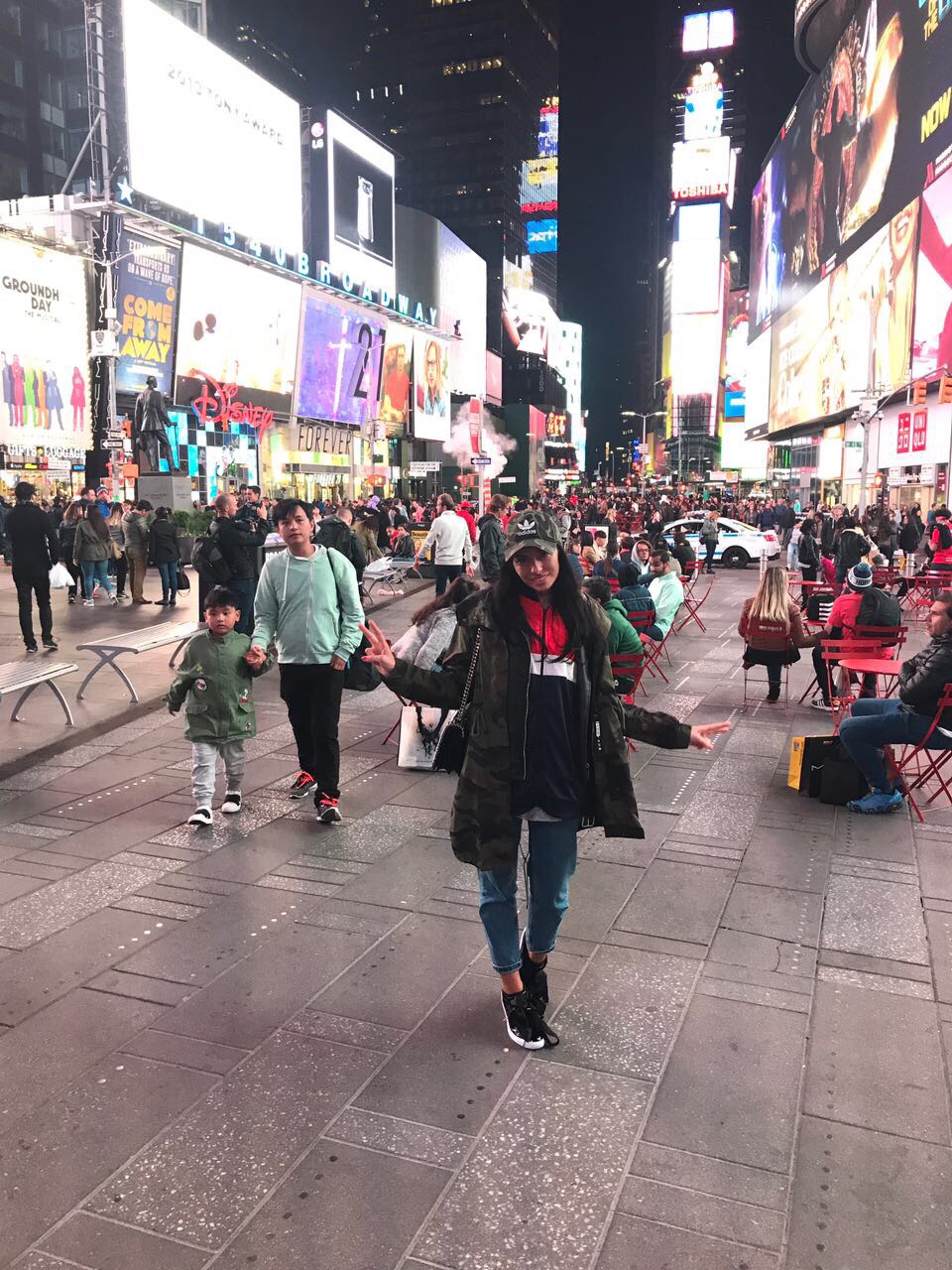 National September 11 Memorial & Museum: Wir alle erinnern uns an die schreckliche Katastrophe des 11. September 2001. Das Mahnmal befindet sich auf dem Gelände des ehemaligen World Trade Centers im Süden Manhattan, das nach den Anschlägen als Ground Zero bekannt wurde. Dieser Ort  ist den Opfern gewidmet, auf Bronzepaneelen sind die Namen dieser eingraviert. Ein unheimlicher Ort, welcher sehr nachdenklich stimmt. Genau deswegen sollte man dort gewesen sein.
Auf den Spuren von Serena van der Woodsen und Blair Waldorf: Der Grand Central Terminal. Als Gossip Girl-Fan kam mir, als ich den Eingangsbereich der Central Station betrat dieser allererste Gedanke: Hier war doch Serena van der Woodsen als sie zu Beginn der Serie Gossip Girl vom Internat zurückkommt. Tatsächlich ist eine Gossip Girl Tour (ja, die gibt es wirklich!!!) durch New York ein Muss für alle Gossip Girl-Fans. Wollten wir nicht schon immer einmal sehen, wo die Elite von Manhattan lebt, lästert, shoppt und sich verliebt?
Mein Fazit: Ich bin beeindruckt von dieser Metropole und mega happy, dass ich NY einmal besuchen konnte. Trotzdem war ich sehr froh, als der Flug zurück ins warme und sonnige Florida ging. Meine dringende Empfehlung an alle Sonnenanbeter: Solltet ihr einen Florida-Urlaub buchen und mit New York kombinieren, dann beginnt gleich mit ein paar Tagen in New York. Die Freude auf den Sunshine State ist somit noch größer, denn New York ist zwar aufregend aber auch anstrengend, Florida hingegen ist mit seinen angenehmen Temperaturen, den wundervollen Stränden und der tropischen Natur einfach Balsam für die Seele.