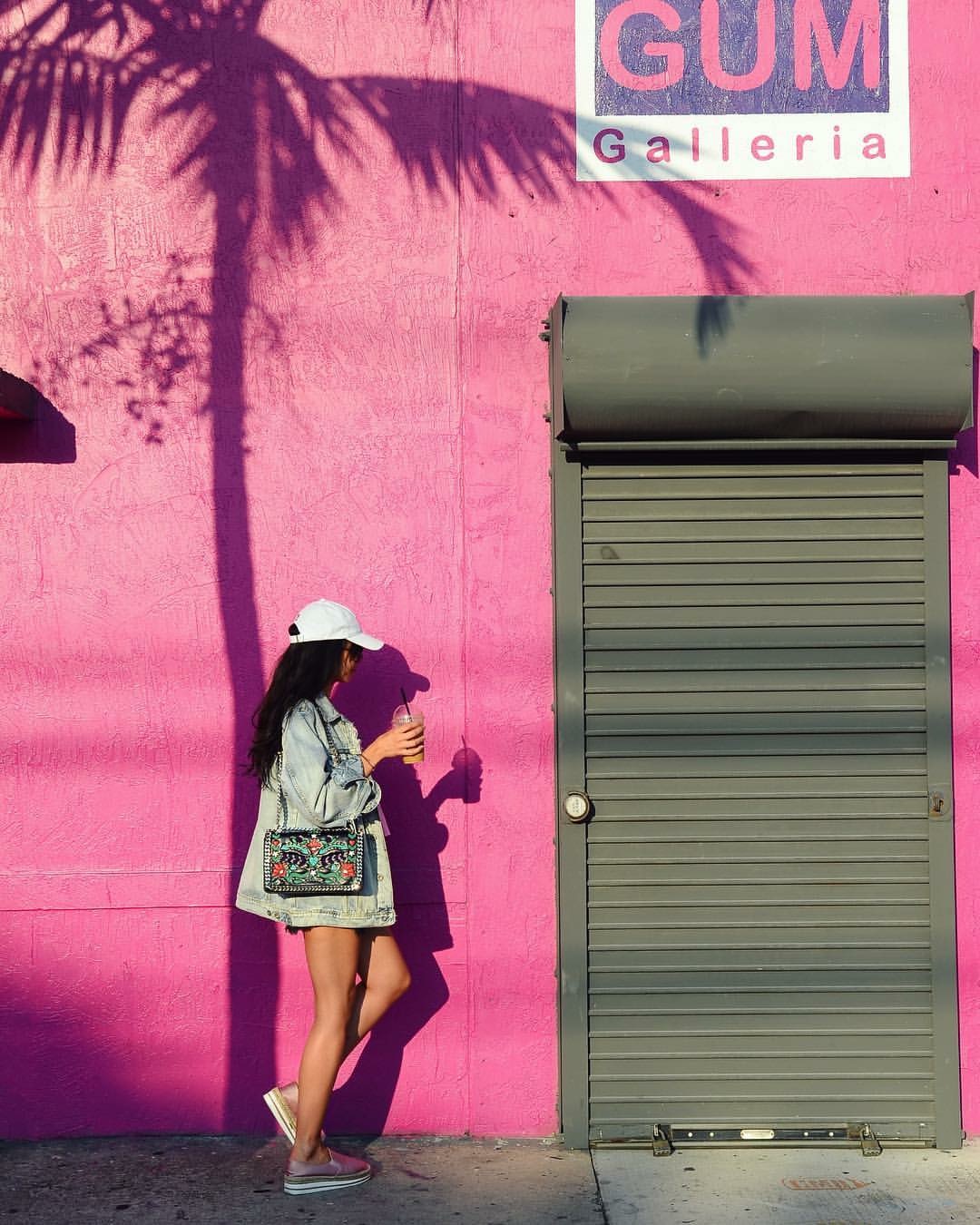 Meine Lieben,
ich bin zurück aus den USA und möchte meine Erfahrungen und Eindrücke natürlich unbedingt mit euch teilen. Da ich wahnsinnig viel erlebt habe, werde ich meinen Reisebericht in mehrere verschiedene Blog-Einträge aufteilen.
In meinem heutigen Post geht es zunächst um unsere erste Woche in Miami bzw. Fort Lauderdale und wie wir unsere Zeit dort verbracht haben.
Welcome to Miami
Nach 11 Stunden Flug landeten mein Schatz und ich also am Miami International Airport und ich konnte mir noch gar nicht vorstellen, dass ich das kalte und verregnete München so schnell vergessen könnte. Als wir den klimatisierten Flughafen verließen, spürte ich plötzlich wie der angenehme, feucht-warme Sommerwind durch mein Haar wehte und es roch nach Sonne, Salz und Meer. Ich war angekommen – YEAH! Wir hatten das Glück, die ganzen 3 Wochen bei meiner Besten Freundin Martina und ihrem Mann Leon in Fort Lauderdale übernachten zu dürfen und konnten von dort aus bequem die Ostküste Floridas erkunden, wann und wie wir Lust hatten.
Da wir die erste Woche erst einmal dringend Sonne und Entspannung benötigten, verbrachten wir viel Zeit an verschiedenen Stränden wie dem Key Biscayne, Fort Lauderdale by the sea und Miami South Beach. Aber auch der Pool, sowie der SPA-Bereich des luxuriösen Wohnkomplexes unserer Freunde luden definitiv zum Relaxen und Verweilen ein. Nachts ist es ausserdem genauso warm wie tagsüber, sodass man auch nach 22 Uhr zur Abkühlung in den Pool oder gleich ins (nicht ganz so) kühle Meer springen kann.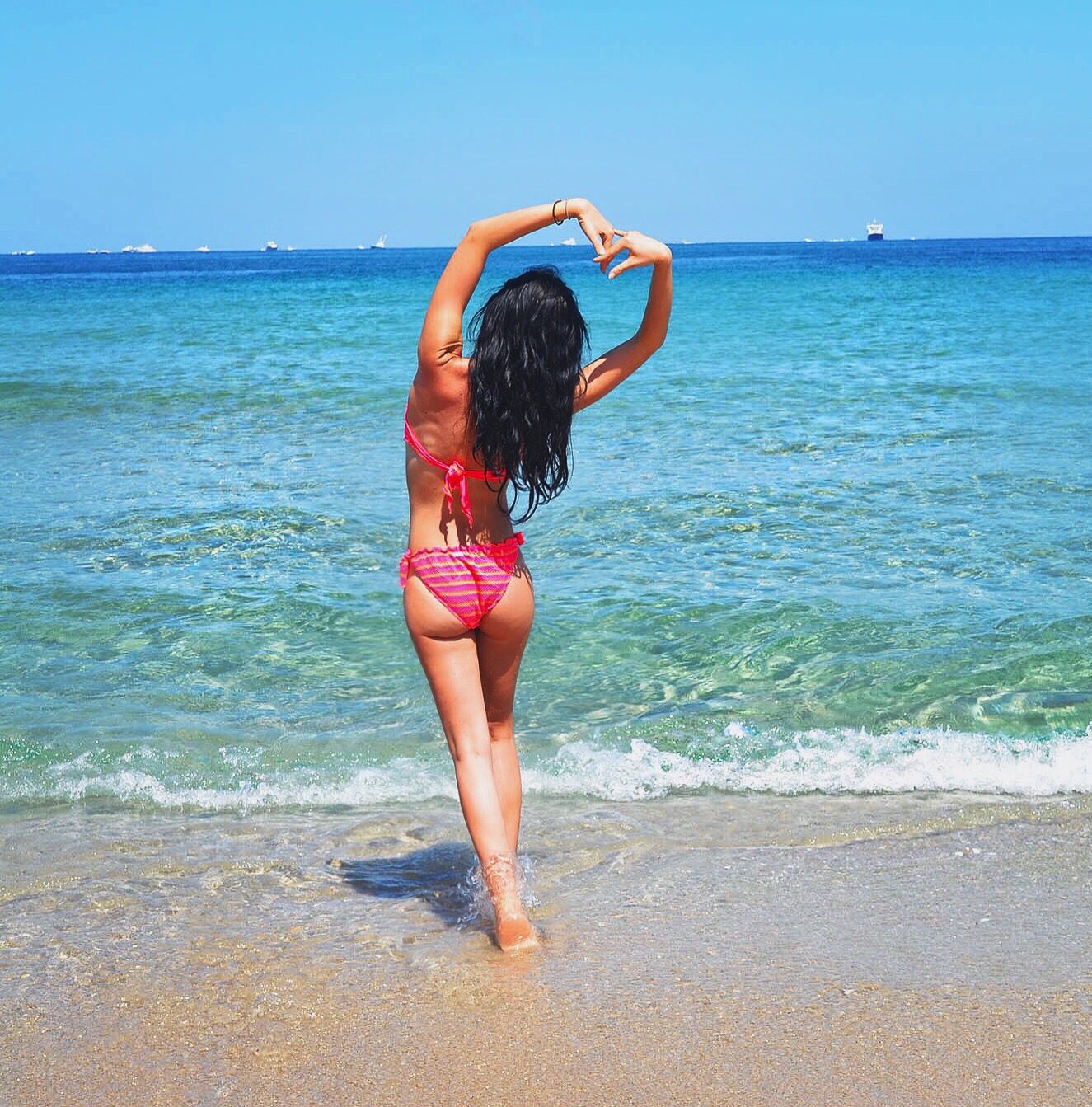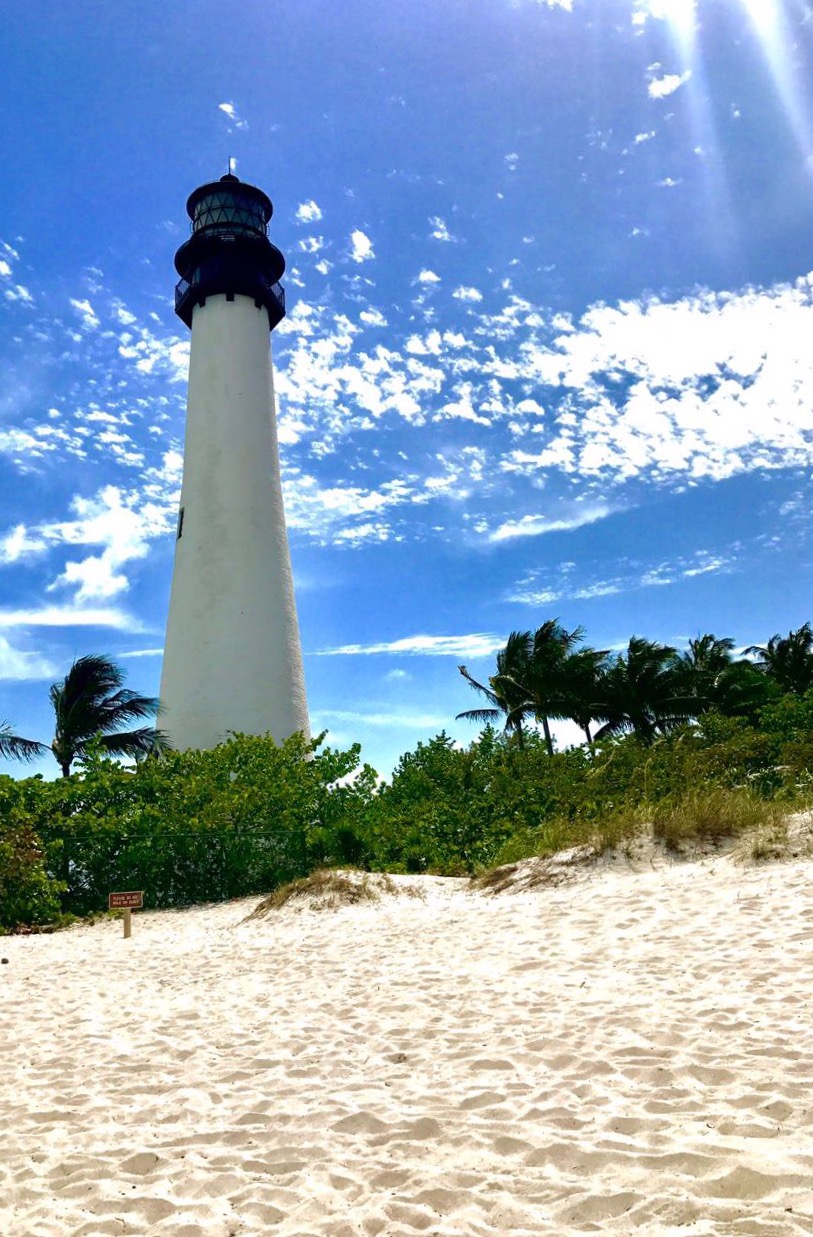 Natürlich ist eine Spritztour im Cabrio durch den Ocean Drive ein Muss und überhaupt ist die City of Miami wahnsinnig facettenreich und mit dem Miami Seaquarium, dem Coconut Grove und Little Havana, dem Wynwood Art District, Miami Downtown, Miami Design District und Star Island habe ich nur wenige der vielen interessanten Sehenswürdigkeiten in der Magic City aufgezählt. Wer ein Casino-Fan ist, sollte außerdem unbedingt das riesige Seminole Hard Rock Casino besuchen. Las Vegas-Flair ist garantiert und wer keine Lust auf Glücksspiele hat, kann in der Zwischenzeit die ausgestellten Original-Konzertoutfits von Megastars wie Michael Jackson, Madonna oder Lady Gaga bewundern.
Der Ocean Drive beginnt am malerischen South Pointe Park und ist das Herz des Art déco District. Hinter der Flaniermeile befindet sich ein langer feiner Sandstrand, der zum Sonnenbaden und Relaxen einlädt.
Miami ist zweifellos das kulturelle Herz Floridas und präsentiert sich  tatsächlich sehr authentisch und einzigartig. Dafür sorgen zum Beispiel die unzähligen Kunstgallerien, von denen viele im Wynwood Art District stehen. Es ist die Heimat von über 70 Galerien, Museen und Sammlungen. Das Viertel ist in etwa von den Straßen North 36th Street (U.S. Highway 27; Norden), North 20th Street (Süden), Interstate 95 (Westen) und Northeast First Avenue (Osten) begrenzt. Die Wynwood Walls können zu Fuß erkundet werden und die stilvoll und künstlerisch eingerichteten Cafés laden nach dem Spaziergang zu einer entspannten Kaffeepause ein.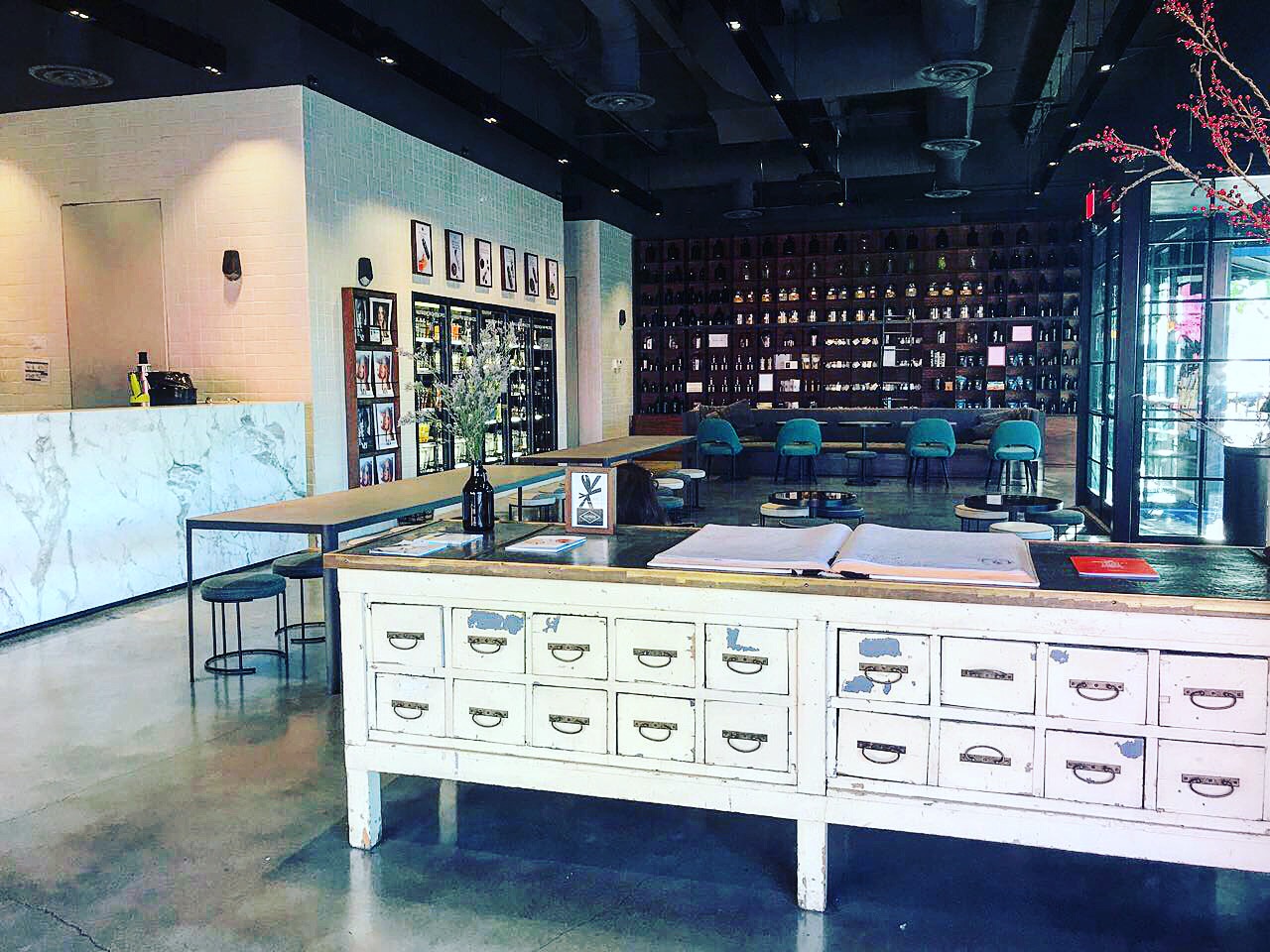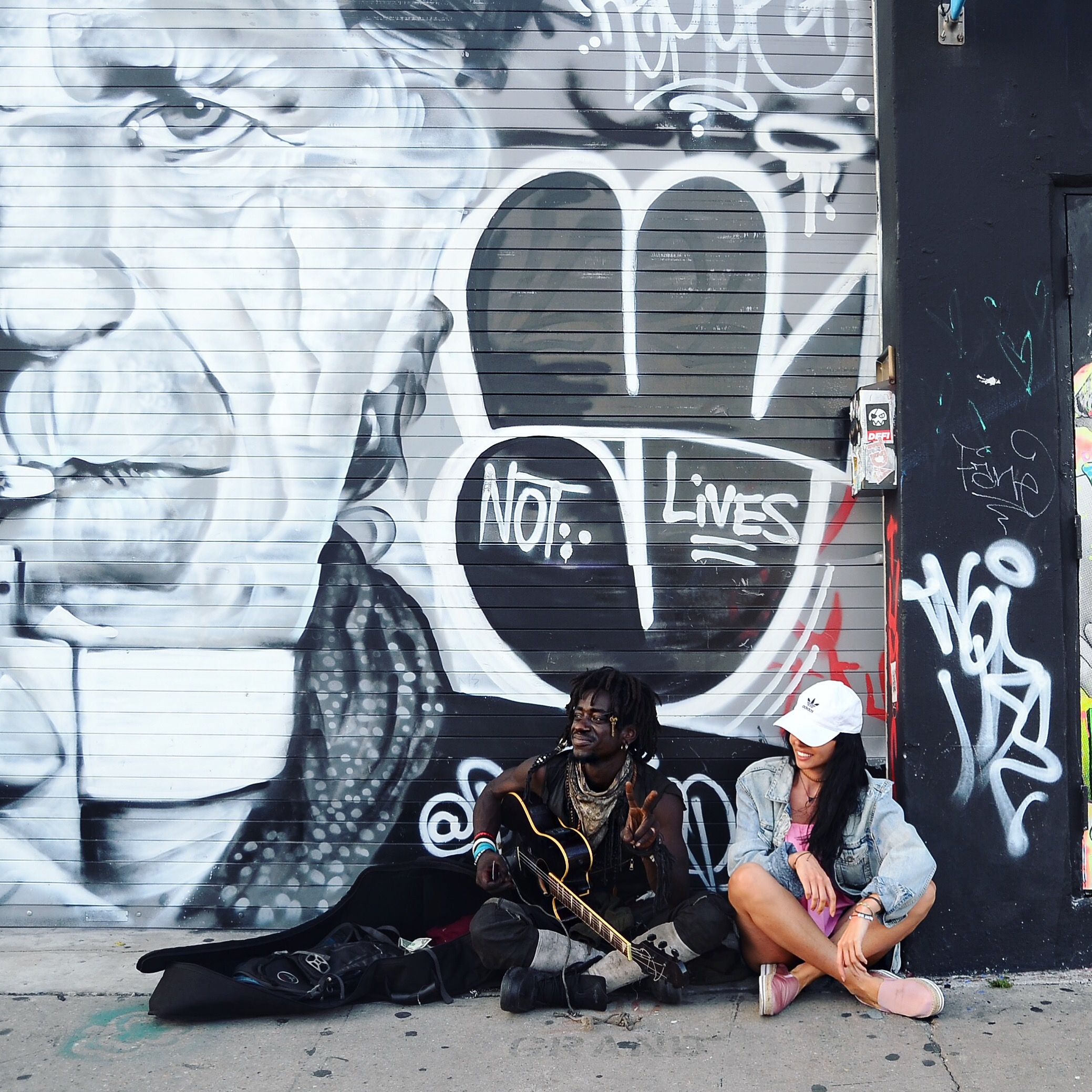 Nicht zu vergessen ist das Thema Fast Food! Nein, es ist nicht gesund und nein auch nicht vegan, vegetarisch etc. Aber im Urlaub darf man auch mal sündigen, daher haben wir u.a. bei der in den USA bekannten Burger-Kette BURGERFI unseren ersten amerikanischen Burger probiert. Ich war im 7.Fast-Food-Himmel! Die Fries waren mit einer Art Trüffel-Parmesan-Knoblauch-Kräuter-Mischung und Aioli-Sauce bedeckt und vom CEO-Burger (ebenfalls mit Trüffel, Aioli, Bacon und Käse) träume ich heute noch! YUMMIE!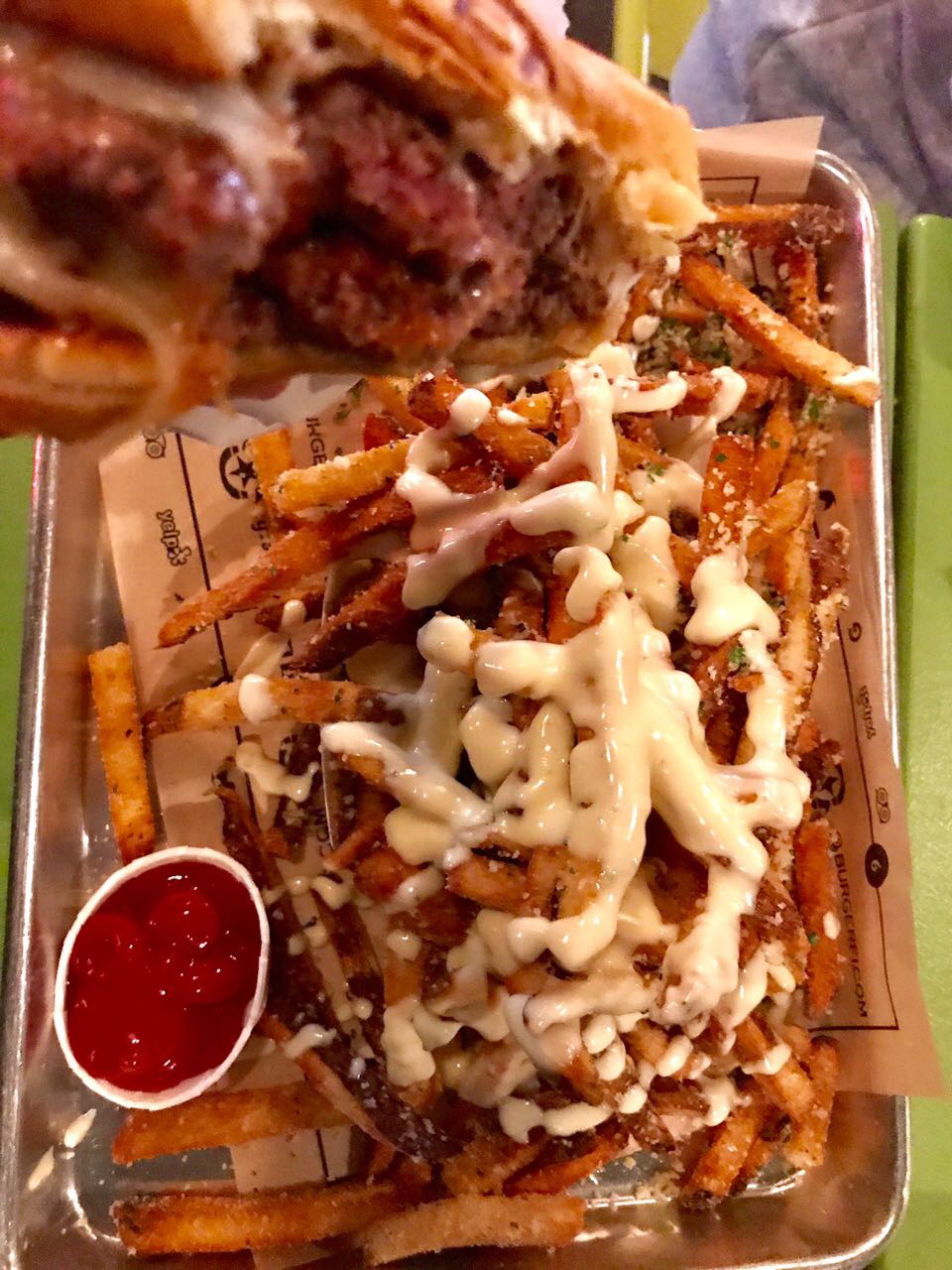 Soviel zur ersten Woche in Miami. Es war mega entspannend und aufregend zugleich. Ich freue mich schon auf Woche 2.