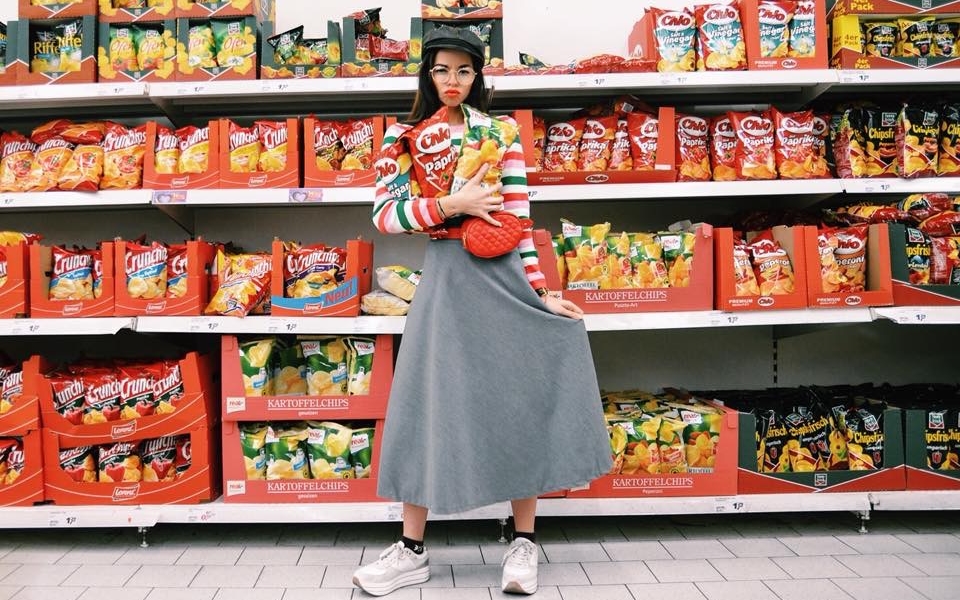 Wer kennt das nicht? Der Kühlschrank ist leer und man hat neben dem Hauptjob, den vielen privaten Terminen und evtl. noch durch einen Nebenjob einfach keine Zeit zum Einkaufen. Trotzdem möchte man frisch und gesund kochen und ach ja, alles überfordert einen plötzlich. Wir haben sehr oft über diverse Lieferservice bestellt, da es oft meist zu spät war, bis mein Freund und ich zuhause waren. Das wird auf Dauer natürlich teuer und man bekommt ein schlechtes Gewissen. Wie oft habe ich mir gewünscht, dass es Supermärkte gibt, die frische Lebensmittel nach Hause liefern. Und tadaaa – nun gibt es das tatsächlich. Hier erhält man einfach alles was das Koch-Herz begehrt! Und plötzlich hat sich mein Leben verändert. Naja nicht ganz so drastisch aber zumindest kann ich in Ruhe frisch kochen ohne schlechtes Gewissen. Selbst Bio-Artikel werden direkt nach Hause geliefert.
Und weil es gerade DER Instagram-Trend schlechthin ist und ich als Influencerin natürlich keinen Trend verpassen darf, bekommt ihr passend zum Thema ein paar "Supermarkt-Pics" mit meinem "shopping-look of the day" . Ach übrigens, ich bin ja ein richtiger Frühstücks-Freak. Also mir ist jegliche Mahlzeit egal aber das Frühstück ist mir heilig. Bei diversen Online-Supermärkten gibt es direkt die Kategorie Frühstück, in welcher ihr alles finden könnt, was ihr zum Frühstücken braucht. Und sogar noch einiges mehr als im kleinen herkömmlichen Supermarkt von nebenan. Super, ich freu mich!
Ich musste diesen Tipp unbedingt loswerden, da ich selbst weiß, wie unpraktisch es ist, wenn man sonntags eigentlich lieber mit dem Pyjama zuhause "gammeln" möchte, aber der Kühlschrank leer ist und man wohl doch außerhalb frühstücken muss.
Trotz allem muss ich jedoch zugeben, dass ich es aber auch total genieße – wenn ich Zeit habe – stundenlang in großen Supermärkten durch die Regale zu schlendern und neue Kellogg´s-Sorten zu entdecken oder in der Süßigkeitenabteilung herumzustöbern. Wie damals als man noch Kind war… Ganz "oldschool" kann eben auch schön sein.
In diesem Sinne, viel Spaß beim (online-)Shoppen!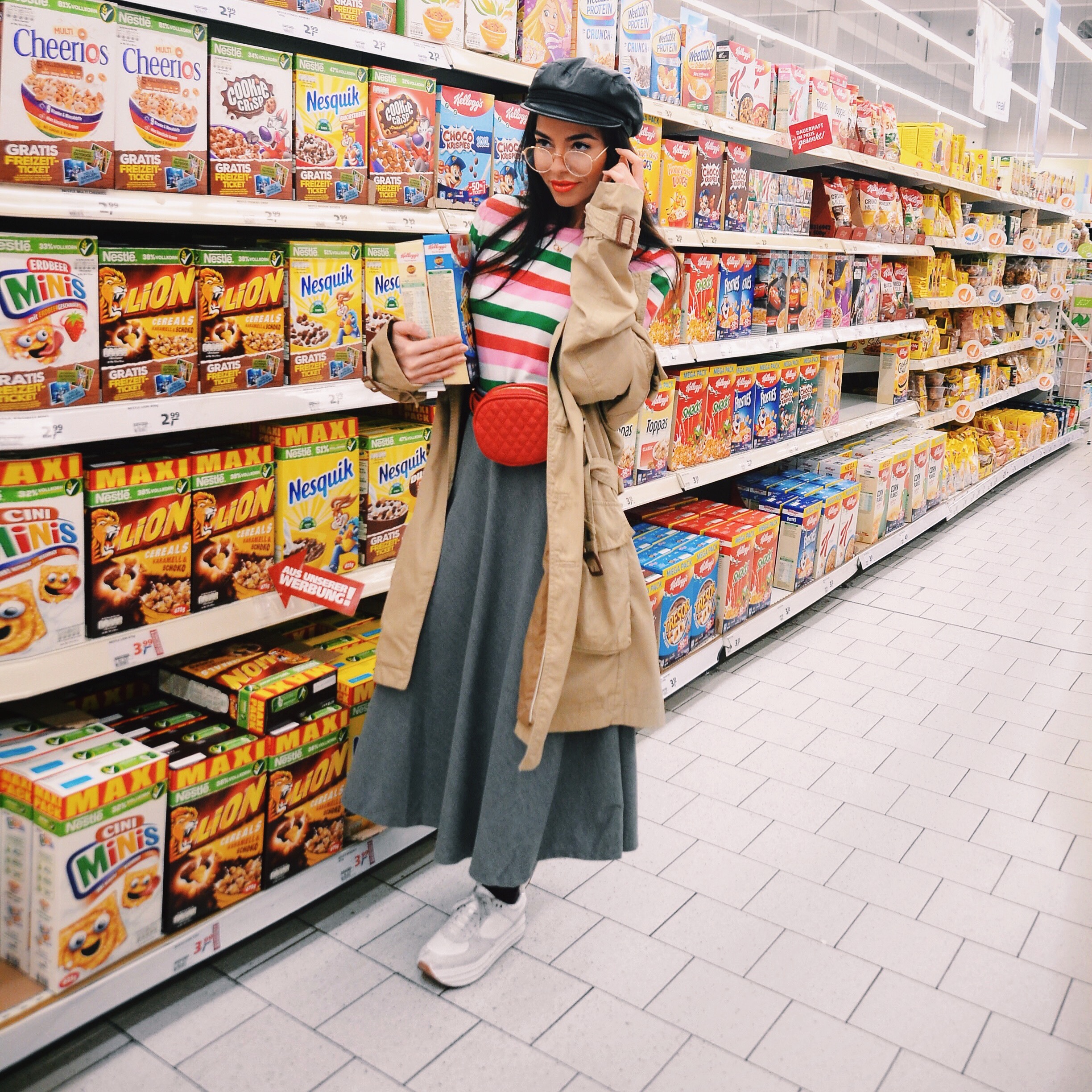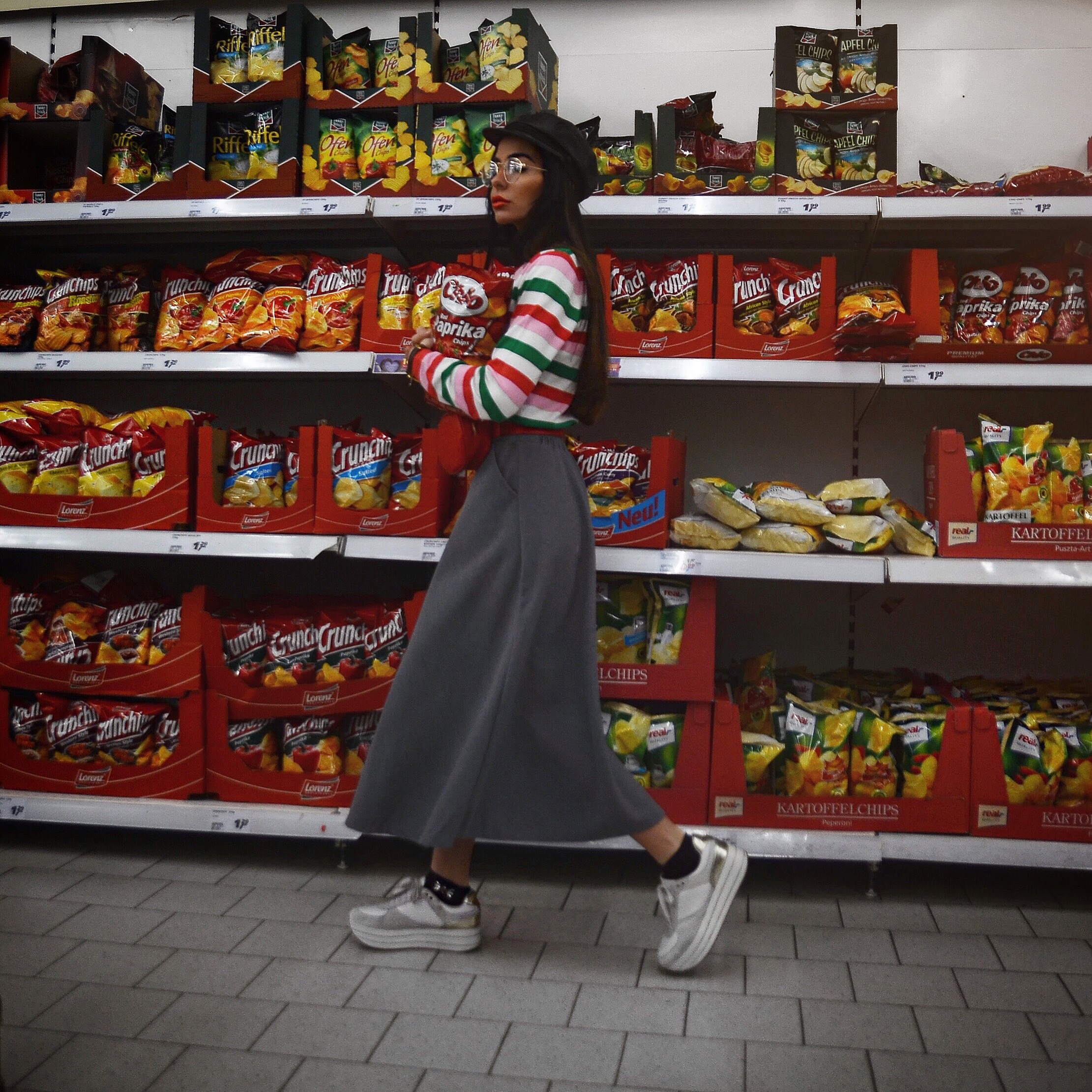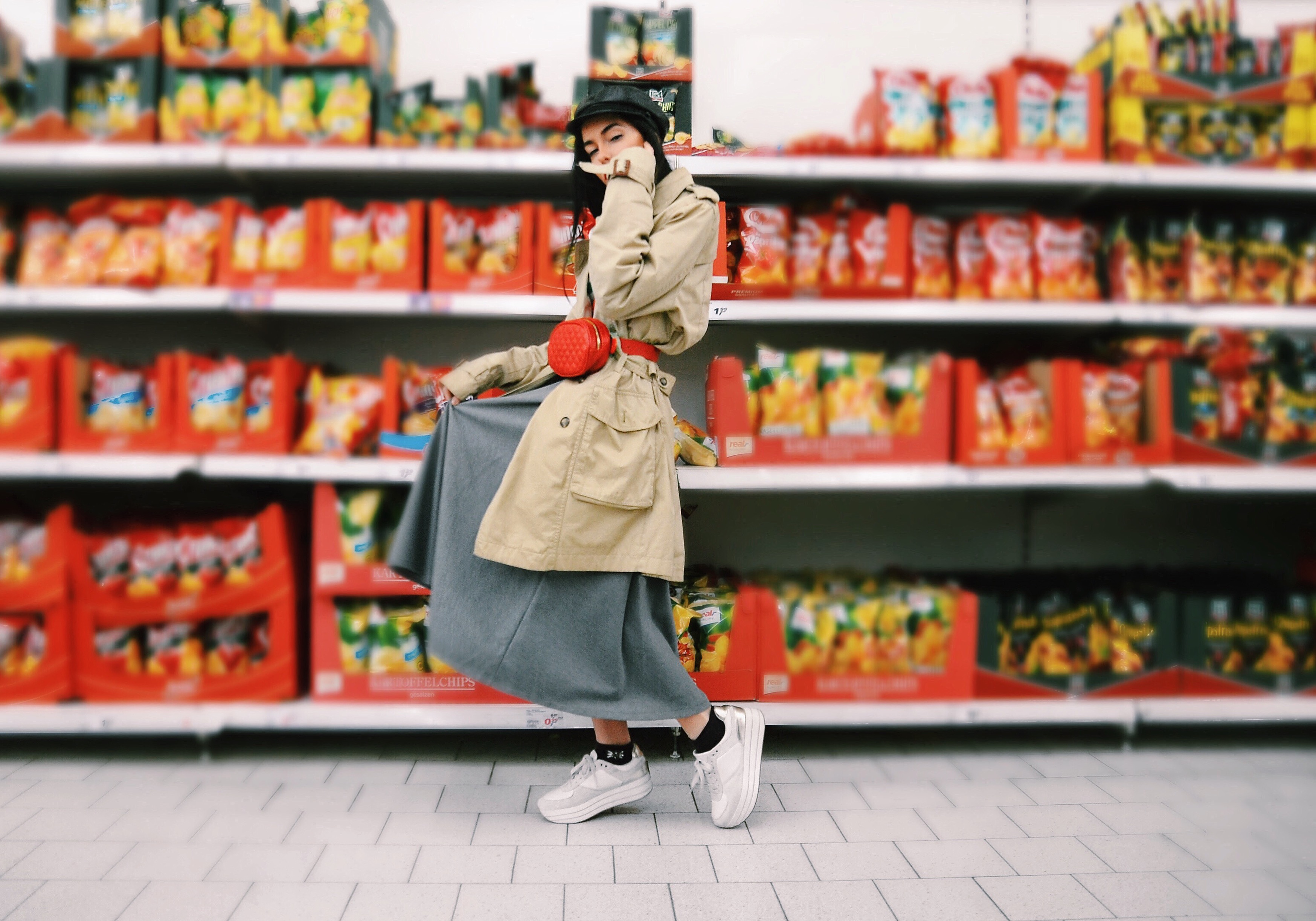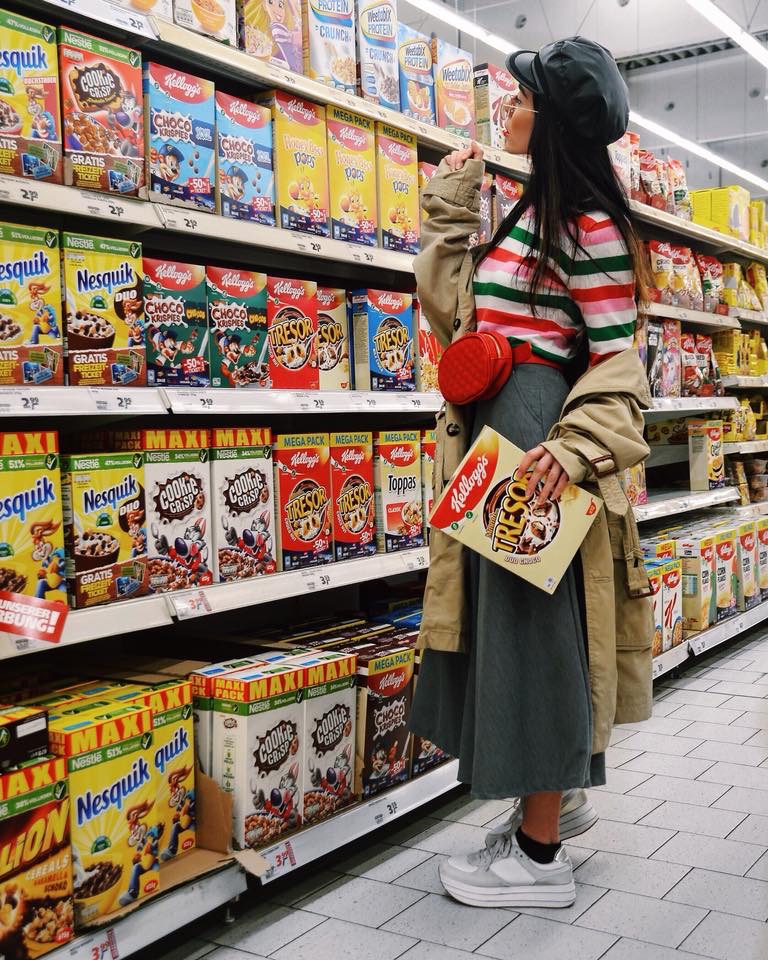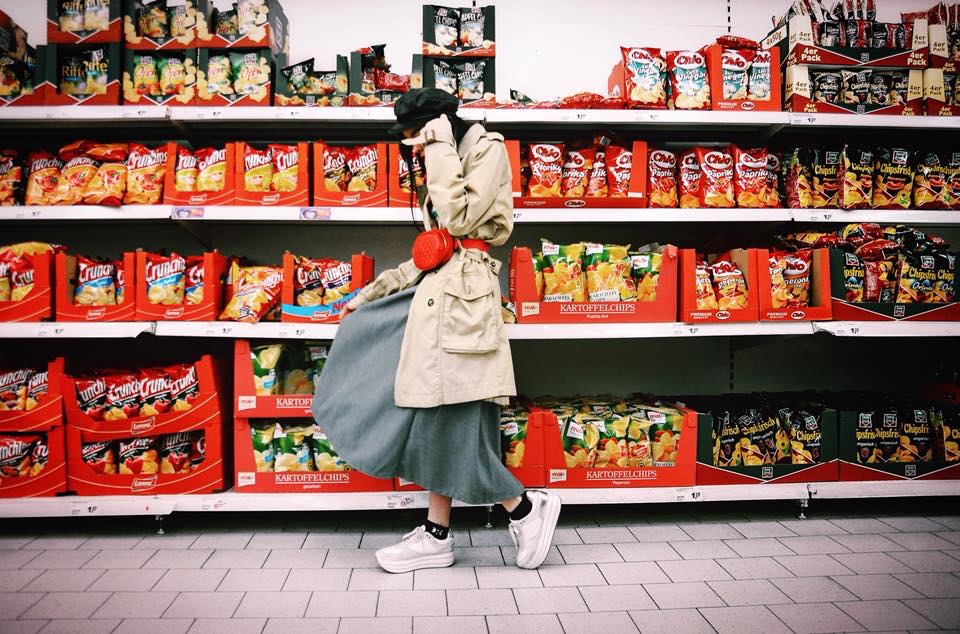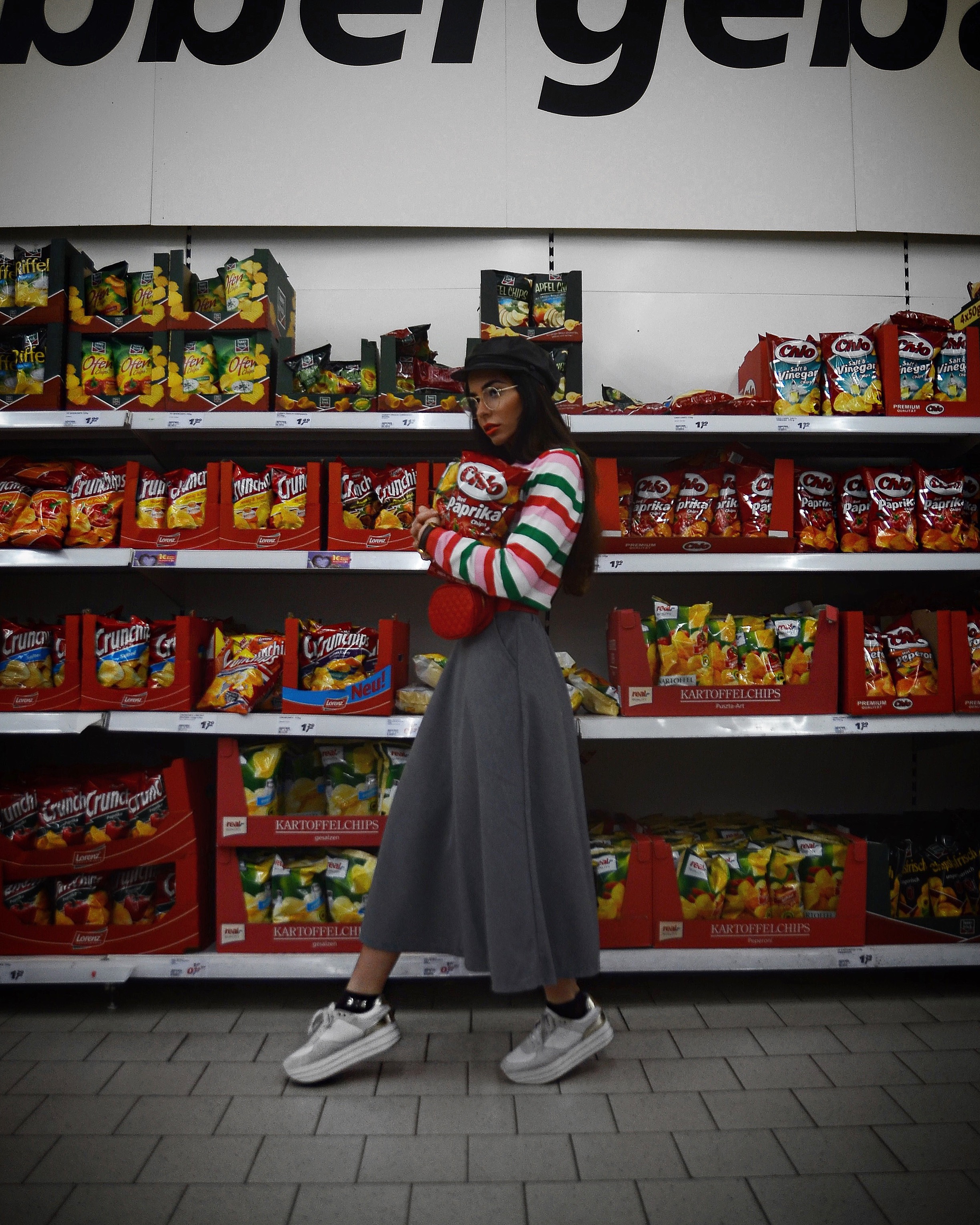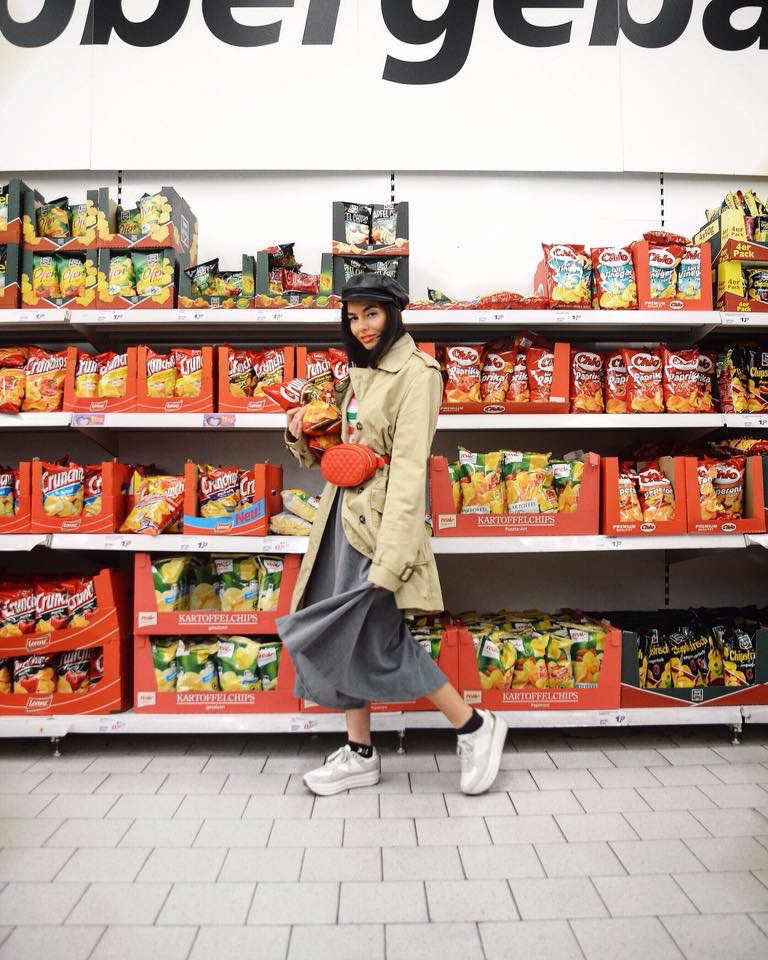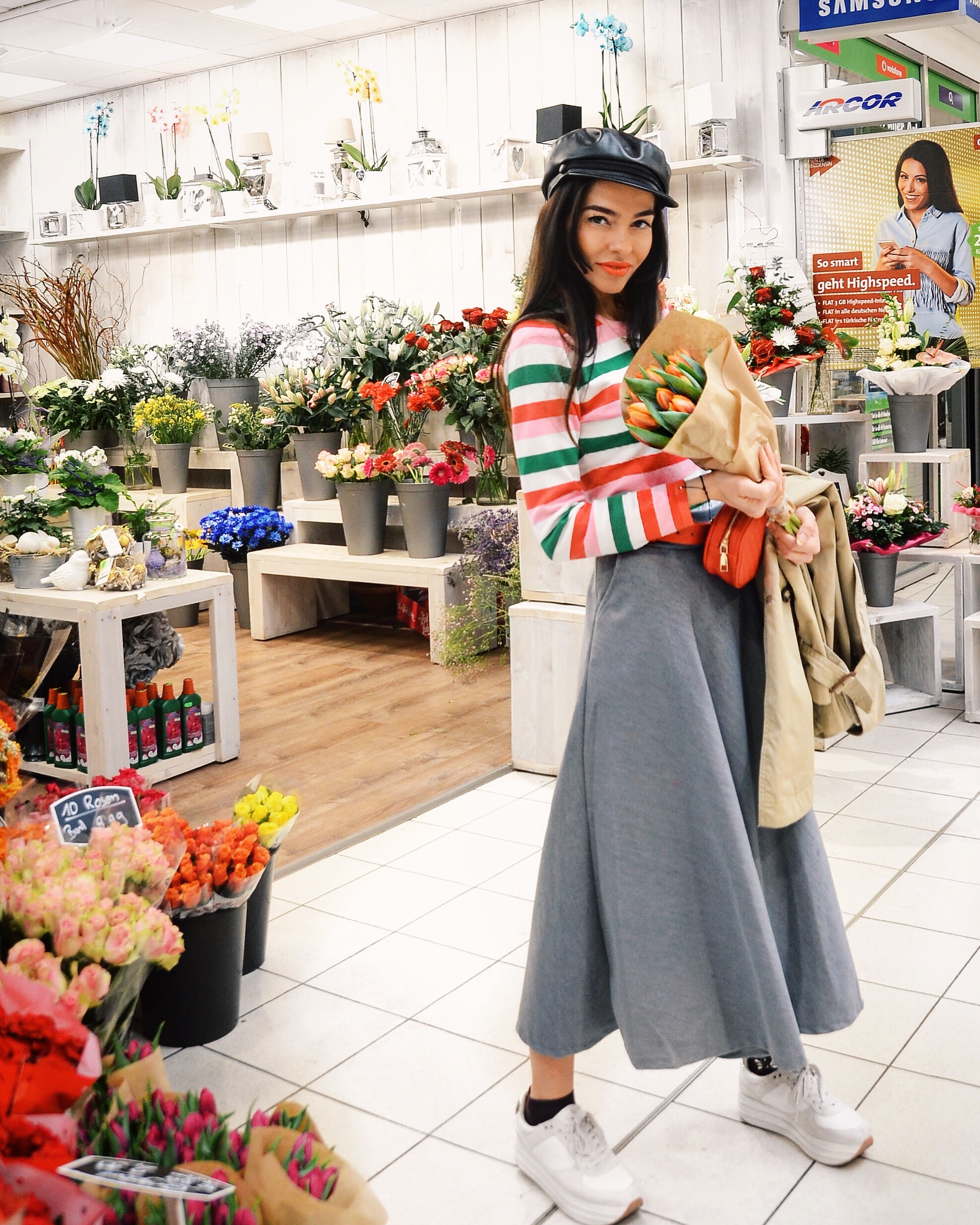 Shop the look: gestreifter Sweater + Bauchtasche: Loavies / Rock: Zaful / Trenchcoat: by my boyfriend 😀 / Sneaker + Mütze: Zara